Event Schedule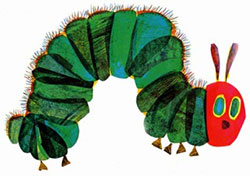 Storybook Characters
Room 106A
5pm - 9:30pm
Bring your camera and meet characters from our favorite popular children's books - Skippyjon Jones, the Very Hungry Caterpillar, Wild Thing, Clifford and From & Toad.
---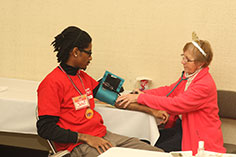 Health Screenings
Room 102
5pm - 9:30pm
Get a jump start on your New Year's resolution by checking your blood pressure and your body mass index. The first 50 participants get a prize!
---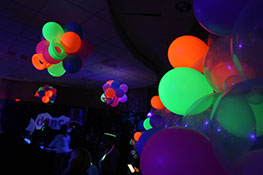 Bubble Black Light Dance Party
Room 101B
5pm - 9:30pm
Dance all night long surrounded by bubbles, black light, and music provided by CJ Sound. Get ready for the dance party by stopping by in to room 101A to kid-friendly face painting.
---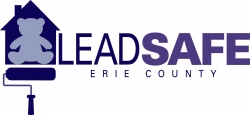 Erie County Department of Health:
LeadSafe Erie County Program
Room 101B
5pm - 9:30pm
Come visit this interactive display from our friends at Erie County Department of Health and learn about preventing lead poisoning. Wash your hands, then take a walk through Germ City to see if you missed any germs.
---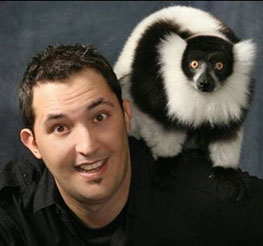 Jeff Musial—The Animal Guy
Center Banquet Room
5:30pm & 7:30pm
Calling all creatures! Join us on the wild side with Jeff and his exotic and exciting animals. You may have seen Jeff on "Late Night with Jimmy Fallon," "Today Show" or "Steve Harvey." Come to see the animals - stay for Jeff's fun facts and great jokes!
---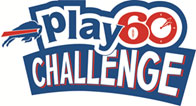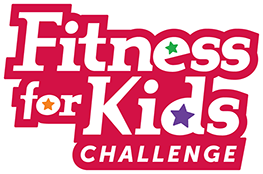 Family Fitness Challenge
Room 101C
5pm - 9:30pm
Get a healthy start to the New Year. Run drills just like the Buffalo Bills at NFL Play 60 stations and test your health knowledge with some tricky games. The Play 60 Family Fitness Challenge gives you the chance to see if you have healthy habits just like the pros!
---
Fun Family Portrait at the Green Screen
Room 106B
5pm - 9:30pm
Gather your family and friends to pack the frame at the green screen for a picture to take home!
---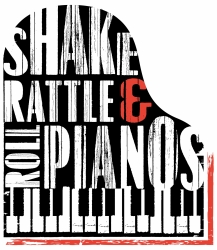 Dueling Pianos
Center Banquet Room
6:30pm & 8:45pm
Are you ready to shake it, sing along, and request your favorite songs? This all request, totally interactive show puts the audience at the center of the action. Enjoy these dueling pianos with equal parts concert, comedy and cabaret - an unforgettable night of music and laughs!
---
DownBeat Percussion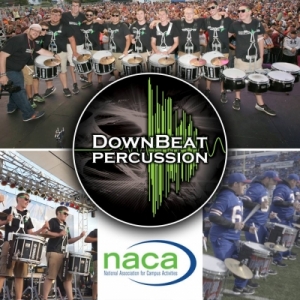 Lobby at 4:30pm
Exhibit Level - Main Stage at 7pm
As seen at the Buffalo Bills games - come see Buffalo's favorite drum line. They'll be greeting you when doors open at 4:30pm and performing an amazing show on the main stage. Don't fight it - get your feet moving and dance to the beat!
---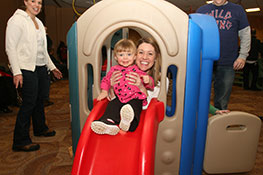 Toddler Zone
Exhibit Level - South
5pm - 9:30pm
Bring the kiddos to an area created just for them! With their choice of tiny houses, giant games and more, these activities are perfect for kids ages 6 and under. Our friends from Catholic Health will help you make a boo-boo bunny to take home to help soothe any future bumps and bruises.
---
Wondermakers
Exhibit Level - South
6:15pm & 8:45pm
Gather round as The Wondermakers present story theatre shows for children ages 3 - 10. A few lucky children from the audience will be invited on stage to play characters in these interactive folktales! Through the folktales, we will be visiting Kenya, Eastern Europe and Japan.
---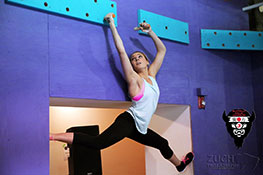 American Ninja Warrior Training
Exhibit Level - North
5pm - 9:30pm
Find out what it takes to be an American Ninja Warrior. Bring you "A" game and put your ninja skills to the test. See if you have the balance, agility and strength to complete the obstacles like Snakes Crossing, Feeter Totter, Holy Roller and Quintuple Steps.
---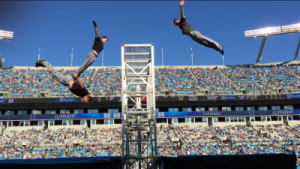 Flippenout's Extreme Trampoline Show
Exhibit Level
5:45pm, 7pm & 8pm
We're flying high with top competitive trampolinists, all-American gymnasts and world-champion wakeboarders. With only a trampoline and a wall, this show features a fall, snowboards, skis, twisting triple flips, complex acrobatic sequences, huge height and a cirque-style wall performance.
---
Iron Man, Spider-Man and Captain America
Exhibit Level
5pm - 9:30pm
Iron Man, Spider-Man and Captain America will be exploring the Exhibit Level looking for villains to defeat. Come see your favorite superheroes and take a picture with one!
---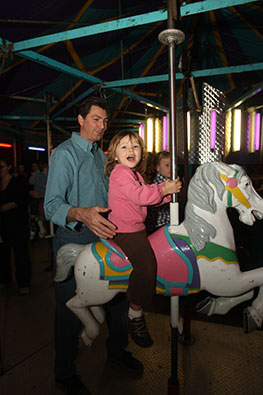 Amusement Rides and Inflatable Fun
Exhibit Level
5pm - 9:30pm
Come for a ride on the merry-go-round, or take a spin on the musical swings. Hop, skip and jump through an obstacle course or jump around in a bounce house! It's fun for kids of all ages.
---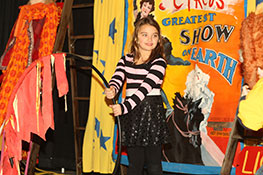 Midway Caravan: The Backyard Circus & Family Puppet Parade
Exhibit Level - South
5pm & 7:30pm
Come one, come all! You can be part of the circus - maybe a lion or tiger or tightrope walker. Children from the audience will be invited on stage at the interactive backyard circus and family puppet parade.
---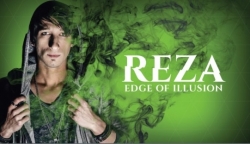 Reza Illusionist
Exhibit Level - Main Stage 5:45pm & 8:30pm
The nation's top touring illusionist - Reza is intriguing, engaging, and captivating. He has the ability to connect with his audiences and let them feel his magic on a personal level. He isn't just a magician - he is an entertainer.
---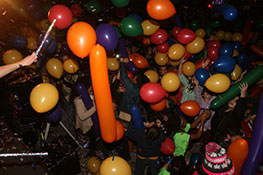 Grand Finale Balloon Drop
Exhibit Level - Main Stage
9:45pm
Illusionist Reza will have you at the edge of your seat as we count down to the confetti and balloon drop.